Branding
Stand out with a style that everyone wants to follow.
Many small businesses don't have a 'hot' brand.
…so their marketing doesn't connect with people – and they don't bring in new customers.
Let's start at the beginning. The purpose of design is to communicate a message. To catch the eye. To make the sale. A professional graphic designer is someone who takes the time to understand your business and what makes it unique, and is able to help you shape that message.
Time after time she proves to come up with innovative and clever designs that are visually appealing.
Daniel in SC – Real Estate Website Design
Create a following
Just putting circles on the page may make it look cool, but that's not enough. Each element placed on the page is there for a reason, and brings something to the message. Graphic communication means that the design connects with people.
It means that people want to put your stickers on their car because you've created a following. It means that your message is clear and make sense. We take the extra time to make sure that all of this is working together.
With a careful, crafted plan, this little Colorado branding agency can help you take over the world… figuratively, of course. In a business sense. Yeah.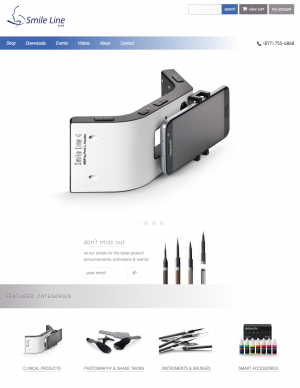 What's in a brand?
Would you trust a life coach that had a messy, unorganized website? Would you trust a web development company that had broken links on their homepage? Have you ever been to Chad's on Simms? I just learned that they closed! The outside of the restaurant looks classy. The inside was run-down. So much for date night.
Your brand is your business in a nutshell – the typography, the color, the graphics, the message and everything you do. One of my last clients literally told me that they hired me instead of the big agencies because of the way I answer the phone.
You've heard the saying "how you do one thing – is how you do everything." When your brand matches your message, and your graphics reflect your brand, and your entire look and feel is consistent…
Not only do you look like you're ready to take over the world – it makes people think you know what you're doing.
Whether you call it brand coaching, brand strategy, or just making the right decisions, we'll make sure your brand reflects you.
Pair this service with our WordPress website design service and get the best price.
How do we do that?
So by now you're wondering "how do you do all of that?" A designer is trained to create incredible things out of thin air, and that can be a hard concept to grasp. I get that.
We go about this by listening to your story, researching the market, finding your local and national competition, defining scope and direction, performing color and typography studies, designing and sketching concepts, and finally creating a convincing design that reflects the personality of your company.
More simply put, we bring on a complete brand strategy, and follow it up with print and web production as needed. You're talkin' to a true 1-stop design shop – saving the world from overpriced, boring brands.
Starting at $900.