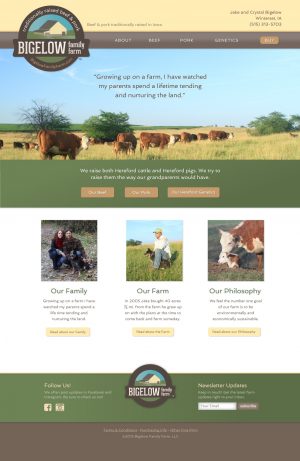 Define your goals.
Form + Function + Automation
Think about what each lead is worth to you. How much do you make on each sale? How many people complete your contact form? This is how you begin to realize that what you've created has value.
Your website should be a working resource for your business. It should show up in the search engines (yes, we do SEO) soon after we're done with it. Visitors should be completing goals, including filling out contact forms and paying online.
When you're running tracking on the site, it's important to review your analytics, too. We can tweak elements as needed, or change course. Edits are a good thing.
What about backups, updates, and security? These are very important to prevent hacks and recover from any computer failures. We automate these processes so we don't charge monthly fees once your site is up and going. We can set up a free SSL to keep your ongoing costs as low as possible.
It's the details that matter. True web geeks make up this professional website design company. So we have the expertise to properly analyze and/or automate these tasks for you, so you don't have to hire separate contractors, saving up to thousands each month.