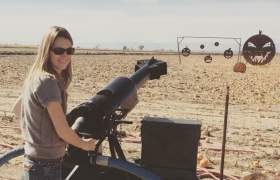 Always make sure your security 'cannons' are ready to fire! Left unchecked, anyone can keep trying your password until they eventually figure it out. And once they're in? Odds are, they are trying to show ads to your readers, serve malware, or maybe redirect traffic to their site, any of which can get your site blacklisted.
It's helpful to enable email alerts so there's a notification when someone is locked out of your site, and to routinely check the "bad login" logs. Here's a few plugins that can help with that:
What are these hackers/spammers doing? Sucuri takes you through what they're up to and how to fix it.
As always, please contact me if you'd like recommendations on how to keep your own site in tip-top shape.