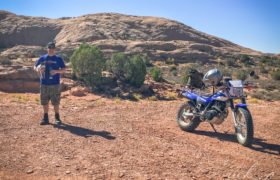 Part of our philosophy here at SW33T is to think before following trends. We try things out ourselves, see how they work, and then recommend products and services based on facts, not other people's thoughts and ideas (as seen on popular blog posts everywhere these days.)
We originally posted this AMP article because it worked – however, due to an update, they now say:
We're also bringing similar updates to the Google News app, a key destination for users around the world to get a comprehensive view of the important news of the day. As part of the page experience update, we're expanding the usage of non-AMP content to power the core experience on news.google.com and in the Google News app. Additionally, we will no longer show the AMP badge icon to indicate AMP content. 
Was it worth it? For us, it was. For you, maybe not. Just something to consider when going out of your way to follow trends – reacting to search engines instead of focusing on writing and sharing solid content.
P.S. Here's another interesting read.
I recently installed the AMP plugin for WordPress and am starting to see these AMP'd posts showing in my stats. This thing works! Quick as this super fast dirtbike!
Google announced this year that they are showing (and giving weight to?) AMP pages. Now is a great time to get ahead of the curve and here's how to do it.
Wait, what's AMP?
AMP is a way to reformat web pages in a way that they are very fast to load … because web designers don't do a good enough job with CSS and responsive stylesheets, I guess. In a nutshell, it's just another thing to deal with. Will it catch on? I don't know. Try it, and maybe you'll be ahead of the curve.
Customizing the Code
Now that you've installed the plugin, you'll notice that it doesn't really match your site. Here's a quick bit of code that can help do the basics for you!
Development Ideas