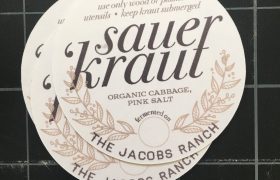 …no popup! My sauerkraut label sort of looks like a popup?! Here's what Google says about it:
"Pages that show intrusive interstitials provide a poorer experience to users than other pages where content is immediately accessible. This can be problematic on mobile devices where screens are often smaller. To improve the mobile search experience, after January 10, 2017, pages where content is not easily accessible to a user on the transition from the mobile search results may not rank as highly."
Read the announcement about intrusive interstitials here.
Development Ideas